"Ceramic Coating for ALL high heat applications"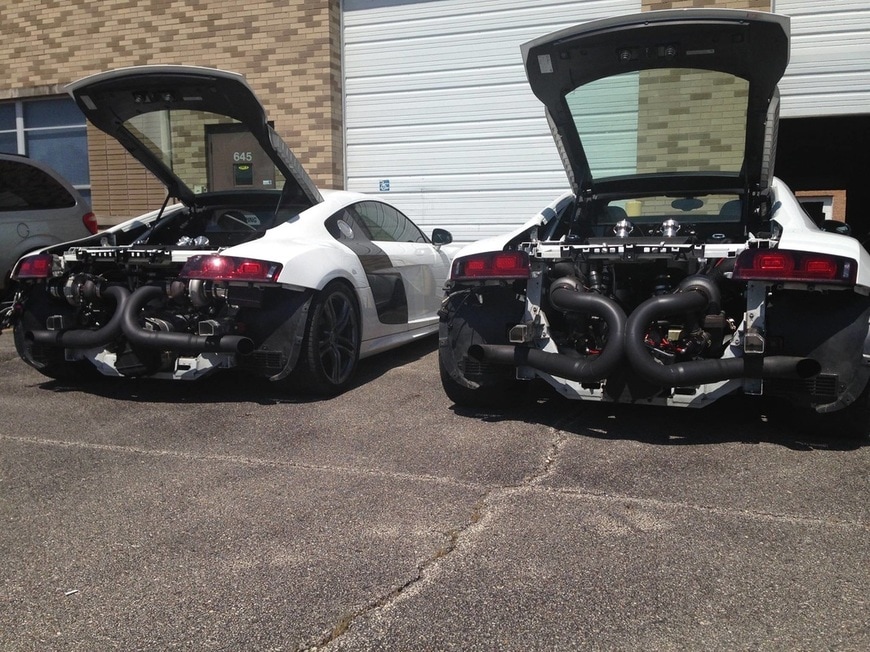 ---
WHAT IS CERAMIC COATING AND WHY WE USE IT?

High Temperature Ceramic Coatings are designed to improve the performance of exhaust systems. These coatings prevent corrosion, increase durability and provide thermal insulation. Ceramic coating is an excellent thermal barrier which will reduce under-hood heat temperatures which will increase horsepower. Also it will look great, not flake or chip off like high temperature paint does..

For anything that takes heat higher then 400* there simply is no a better option then Ceramic coating. With its ability to withstand heat above 1600*, When properly applied it becomes the most effective thermal barrier coating available, increasing performance, while extending component life & has been tested to over 2000 degrees F without lifting, cracking or flaking.


We also offer Ceramic Coatings for Pistons skirts and for Piston tops.





Dry Film Lubricants:

Dry film lubricant using Micro Slick
formulation coatings are designed to create a permanent lubricated surface to impede galling and the seizing of components. Like or dissimilar materials can benefit from the application of these materials. The suggested application processes allow the coating to become an intrinsic part of the component rather than a coating on the surface.

Recommended Uses:
*Piston Skirts
*Cylinder Walls
*Crankshafts & Camshafts
*Bearings & Gears

Micro Slick's formulation prevents surface-to-surface
contact, thus reducing friction and wear between mating surfaces. The
exceptional low resistant to shear enables the Micro Slick coated surface to
operate with extremely low friction.
---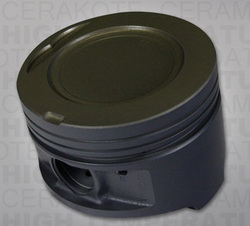 Thermal Barrier Coatings
Thermal Barrier products significantly reduce heat transfer of components that operate at elevated temperatures. These coatings are used extensively in the automotive, commercial truck, heavy equipment and performance racing industries. Thermal barrier products increase performance, reduce maintenance
cost and protect against corrosion. Thermal Barrier products can alter heat
transfer by up to 15% depending on the specific
application
.
Recommended uses:
*Piston Tops
*Combustion Chambers
*Valve Faces
*Exhaust Systems and Components


---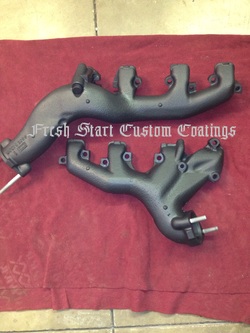 WHAT ELSE SHOULD YOU CERAMIC COAT ?

*Headers
*Mufflers
*Exhaust Systems
*BBQ Grills
*Oven Parts
*Firearms

Or basically anything that would be considered
"HOT PARTS". If it gets above 400*F then you should Ceramic Coat it!

---

---
453 S Vermont st. Palatine IL 60067 Contact us at 1-847-485-7779 or at Freshstartcustoms@att.net
<