"DON'T THROW AWAY, REFINISH WHAT YOU ALREADY HAVE"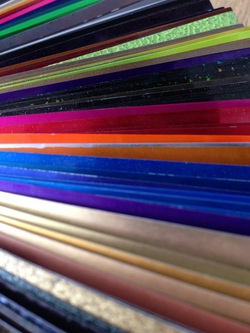 WHY SHOULD YOU CHOOSE POWDER COATING?
IT'S TOUGH, ITS DURABLE, SCRATCH RESISTANT, VIRTUALLY FADE RESISTANT, CHIP RESISTANT, ATTRACTIVE, VERY LONG LASTING, VERSATILE AND EVEN ENVIRONMENTALLY FRIENDLY! ALSO WITH OVER 6500 DIFFERENT COLORS TO CHOOSE FROM, YOU CAN LET YOUR IMAGINATION RUN WILD!



POWDER COATING IS A HIGH QUALITY FINISH THAT IS FOUND ON THOUSAND OF PRODUCTS YOU COME IN CONTACT WITH EVERYDAY. IT MAKES PRODUCTS LAST LONGER BY GIVING THEM A COATING THAT WILL NOT CHIP, SCRATCH OR WEAR OUT LIKE PAINT WILL. POWDER COATING IS 10 TIME'S MORE DURABLE THEN PAINT




WHAT EXACTLY IS POWDER COATING?
Powder coating is a type of coating that is applied as a
free-flowing, dry powder. The main difference between a conventional liquid
paint and a powder coating is that the powder coating does not require a solvent to keep the binder and filler parts in a liquid suspension form. The coating is typically applied electrostatically and is then cured under heat to allow it to flow and form a "skin". The powder may be a thermoplastic or a thermoset polymer. It is usually used to create a hard finish that is tougher than conventional paint. Powder coating is mainly used for coating of metals, such as steel, aluminium, and automobile and bicycle parts. Newer technologies allow other materials, such as MDF (medium-density fiberboard), to be powder coated using different methods..



NOT SURE WHAT CAN BE POWDER COATED?

ANYTHING AND EVERYTHING THAT IS A METAL CAN BE POWDER COATED, AND THAT CAN TAKE THE HEAT OF A 400* OVEN.... IF YOU HAVE QUESTIONS ABOUT YOUR PARTS YOU WANT POWDER COATED, PLEASE DON'T HESITATE TO CALL!
Clean parts is key to proper coating finish. All parts need to be free of grease, bearings, wheel weights, bolts and seals. This needs to be done before we receive the parts to be powder coated. There is an additional 50% charge for second coats or extreme sandblasting.
---
453 S Vermont st. Palatine IL 60067 Contact us at 1-847-485-7779 or at Freshstartcustoms@att.net
Terms and Conditions of Pricing includes powder coating with a single stage in-stock finish and basic masking/plugging of threaded surfaces. Custom masking is available for an additional charge.
​For candy or transparent finishes, add 50% (or minimum charge) for a base coat. For metallic or silver finishes, add 50% (or minimum) for a top coat. A clear or top coat is required over all metallic and silver powder coatings.
There will be an additional charge for removal of old powder coating, paint, rust, or mill scale. If a part requires that a chemical stripper be used prior to blasting there will also be an additional charge.
All parts should be clean of any grease, rubber, gaskets, or plastic, and all grease fittings should be removed. Parts with grease, sludge, or oil will be charged a de-greasing fee.
​Bearings and seals can be removed by FSCC; however, there will be an additional charge for this service.
FSCC is not responsible for controlling "out-gassing" of parts, a problem of internal gasses within a casting which when heated up can possibly come to the surface creating tiny pin holes. Cast aluminum wheels and parts may experience out-gassing and/or bubbling in the finished powder coating. FSCC will take every precaution to avoid out-gassing, however we cannot guarantee that out-gassing will not occur in porous castings.
We DO NOT powder coat magnesium.:
Custom blends, or custom matched colors are available, please
call
for pricing.